Amazon Daily Quiz Answers – 8 AM to 12 PM
Amazon Daily Quiz – Answer 5 questions and get a chance to win prize daily only on Amazon Shopping App. You have to give the right answers to all 5 questions and you can win FREE products & Amazon Pay Balance daily from Amazon India.
#QuizTimeMorningsWithAmazon
Today's Amazon Daily Quiz Answers 20th December 2019 – Win GoPro Hero 8
CLICK HERE to Open Amazon App
Follow @SmartGizmoDeals on Twitter for New Deals every 15 minutes.
CLICK HERE to Join Telegram Channel

——————————
Question 1 – The 50th International Film Festival of India was recently held in which state?
Answer 1 – Goa
Question 2 – For which incident that happened 100 years ago, did former British PM Theresa May express "regret" in the UK
Parliament in 2019?
Answer 2 – Jallianwala Bagh massacre
Question 3 – Manoj Mukund Naravane is set to be the 28th occupant of which important post, after the current holder retires on 31st December 2019?
Answer 3 – Chief of Army Staff
Question 4 – Who topped the Spotify list of 'most-streamed artist of the decade'?
Answer 4 – Drake
Question 5 – Who has become the youngest scorer in UEFA Champions League history? (Hint: He plays for FC Barcelona)
Answer 5 – Ansu Fati
——————————
Amazon Daily Quiz is available only on Amazon Shopping App on Android and iOS devices.
How to Play Amazon Daily Quiz?
CLICK HERE to open Amazon App.
Scroll down and click on Amazon Daily Quiz Banner. (If you don't see the banner, search "quiz" in the search bar on top and click on the Amazon Daily Quiz banner)
Answer 5 questions and stand a chance to Win Prize
For more details & Winners List click on the Winners List and Terms & Conditions on the last page after answering all 5 questions.
Winners will be announced by 30th October 2019.
All The Best.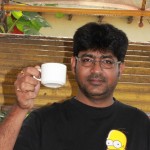 Share this: