Planning to buy Android smartphone? Confused between a couple of handsets? Want to buy same as you saw on your friend's / colleague's hand? Wondering will it last for a couple of years? Should I buy Chinese smartphones as they are cheap?
There are many questions in your mind? I might help you deciding what to buy. Let's make it easy & check what specification are suitable for you.
Budget
First of all decide BUDGET, as this is the most crucial part. How much money do you want to spend? Today there are many phones available from Rs.6000 ($100) up to more than Rs.50000 ($800) depending on your budget.
Screen Size
Today everyone is running for BIG screen
smartphone, and if your hands are small, you will find it difficult to hold and use it. According to me, 5 inch is very comfortable screen size for almost everyone to handle. You might go for a bigger screen if your hands are large and if you prefer watching movies, YouTube videos & gaming on your smartphone.
My advice is if possible hold the Smart phone in your hand at least for 5 minutes before deciding. You can visit nearest electronics shop to have hands on experience or from someone who have bought it already. If none of the above is possible, you can watch reviews on YouTube and see what they say about their experience and decide. Will be sharing YouTube Channel link at the end of Best Smart Phone Reviews.
Processor & RAM
There are 4 company's processors are widely used in smartphones.
QUALCOMM, MediaTek, Exynos & Intel. Though there are more players but these processors are used more by OEM's (Original Equipment Manufacturer). Processor speed varies from 1Ghz to 2.7Ghz and more. Processor chips are based on Single Core, Dual Core, Quad Core, Hexa Core & Octa Core. More cores = more fluid performance, but it also depends on combination of Processor + GPU + RAM + OS.
Processor helps you in performing the different task as an opening app, running background apps. GPU helps you in Gaming performance. RAM helps you in Multitasking & running more apps at a time.
Operating System is mostly covered by OEM's own SKIN like TouchWiz for Samsung, MIUI for Xiaomi etc. Remember Stock Android ( like on Nexus devices) gives better performance than Skinned Android, but additional skins provide more functionality to phone with extra Features.
Always prefer to have Latest Android installed on your device because the latest version of Android is more Stable than previous. Currently Android Kitkat 4.4 or Lollipop 5.0.
1GB RAM is enough for normal multitasking on Android though I will suggest going for at least 2GB RAM as it will help more in multitasking.
Storage
Look for at least 8 GB of internal storage with microSD card slot, normally 4 GB is available for installing apps & games. Make sure there is NO partition for internal storage available. If you are a Gamer, look for more internal storage. Nowadays Android Smart Phones are available in 8, 16 GB and in High-End phones you get even 32, 64 & 128 GB options.
Battery Capacity
A 2000 mAh capacity battery is enough for 1-day normal usage(Single Sim) on 4.5 to 5-inch screen, but if you are Moderate to a Heavy user like you play more games, watch videos & browse the web a lot then consider at least 2500 mAh battery capacity for a day's usage. Some phones like Samsung's latest Flagship comes with "Ultra Power Saving" mode and they claim to have longer battery life with limited features available in Power Saving Mode.
Brand
"Brand" is where everyone is MOST confused. Whether to buy Established Brand phones like Samsung, Sony, LG etc. or to go for Local players like Micromax, Lava, Karbonn etc. Now there is a Third option opened as Chinese & another country OEM's like Xiaomi, Huawei & Oneplus.
Not all Local and Other country brands are Un-Trusted, as every OEM is doing business for profit & if they don't sell good devices how they will earn more sales & more profit? But as a consumer we have to find out, how is After Sales Service of the Brand you are going to buy? You can find out by someone's experience or reviews by experts or by calling yourself to those Customer Care Numbers, you can find them on respective websites.
Where to buy? On-line or Offline?
Today most Smart Phones are available through online stores and they provide good discount too compare to offline stores. Some Smart Phones are available only through online stores like Motorola & Xiaomi are selling only through online sales. While buying through the offline store you always have an option to go to that shop if you find any defect or problem in the handset, but what about online shopping? You can visit nearest Service Center of that particular brand, a list of which is provided in product box itself or you can get it from respective company's website. Make sure you add Customer Service Center number in your contact list when you start operating the new phone.
Here are some tips to buy a smart phone online.
Always shop through trusted websites like Flipkart.com, eBay.in, Amazon.in etc. for Indian buyers and for global buyers Amazon.com is the best.
Make sure you check seller's rating before buying and try to buy from Certified Sellers. More positive ranking = more trusted.
Always check if the product is described as "NEW" in description page, as I have seen people complaining about getting used devices. As they didn't check it before buying when the discount was high. More discount = be more Cautious.
For Best Smart Phone Reviews visit GeekyRanjit on YouTube.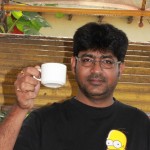 Share this: