What are the things you should consider before buying Android Tablet? This article will guide you to buy Android Tablet. There are many models available from different manufacturers, but what is deciding factor for buying a Tablet? There are many, but some features are very important that you should consider before buying a tablet. Let's look at those features.
Features to look for while buying Android Tablet
Android Version
Always look for latest Android OS on tablet as latest versions have more features & more stable performance. You might find cheap tablets offerings below 10k or even 5k with Android 4.1 or below. Look for Android 4 (Kiktat) or Android 5 (Lollipop, latest android version) based tablet in 2015. Google added multi user feature in Android 4.2 which is more useful as different user profiles can be created on 1 tablet.
Screen size & Resolution
Tablets are mostly used for media consumption so screen resolution is very important. Tablet size varies from 7 inch to even 14 inch and screen resolution varies from 800 X 480 to 2560 X 1600 and even more. Most of the 7 inch tablets have 1024 X 768 or 1280 X 800 which is good for media consumption. Remember higher the resolution – higher the details in images & multimedia.
Aspect ratio
Tablet screen comes in 4:3 aspect ratio and 16:9 ratio. A 4:3 aspect ratio produces box-like (square) picture as screen is just slightly wider than it is high. Whereas 16:9 aspect ratio produces wide angle picture which is better for viewing movies.
Touch points
Another most important factor is touch point capacity. Android tablets come with 2, 4 or 10 point touch support depending on processor capacity. As tablet lacks keyboard and mouse like laptops, it is important to have more touch points to have great experience in gaming and other tasks using multi touch points. Having 10 point multi touch is ideal for tablet as it gives smooth experience while typing.
Hardware
Processor is brain of the tablet and the speed and number of cores determine how efficient tablet is in multi tasking and running heavy apps and games. Most tablet processors are clocked between 1HGz to 2GHz and have 2 cores or 4 cores. Decide on your usage pattern which will be suitable for you. Higher the clock speed and more cores means more efficient tablet. RAM is equally important as it determines how efficiently the tablet processes information. If you will use tablet for basic tasks like browsing, watching movies, emails etc. then 1 GB RAM is enough, but if you intend to play heavy games and do multitasking go for 2GB RAM or more.
Storage
Tablet is mainly used for media consumption and having option of large storage is not only an advantage but necessity. Tablets come with as low as 4GB internal storage and high up to 16 / 32 GB internal storage. More internal storage means more apps / games / videos can be installed on tablet. It is always advisable to go for more internal storage and also look for external memory card support through which SD card up to 32 / 64 / 128 GB can be added.
Battery
Tablet computer must have enough battery life to support screen size and resolution. Higher the screen size & resolution higher battery is consumed. Approximately 4500 mAh battery is ideal for 8" tablet to last 8 – 10 hours of casual usage like browsing, video playback, email etc. Look for higher capacity battery for large screen tablet.
As there are many tablets available in different price range, different hardware & different screen size, here is the list of some of the tablets you may consider buying. Click on name of the tablet to check detail specification. Following list includes some of the best tablets available in April, 2015.
Screen size 10 inch and above
Samsung Galaxy Note Pro – 12.2
Screen size 7 to 10 inch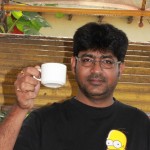 Share this: