Do you feel your phone has slowed down over time? Apps on your Android smartphone takes a longer time to open and run? Are you facing the problem related to hanging or Freezing on your device? Cache Cleaner and RAM Cleaner apps can't help solving the problem? It's probably the time when you should Factory Reset your smartphone, but most of us are afraid of doing the same because of losing data saved on mobile. You need to take backup of your all data before doing a factory reset. Here is the simple guide on "How to backup Android smartphone before factory reset". Just follow the steps and take backup of your all important data.
How to Backup Android Smartphone – step by step guide
 SMS Backup
Install SMS Backup and Restore and Add-on app from play store.
Open App > Backup > select backup folder > Ok
On the next screen under Backup Locations choose between upload to Google Drive, Dropbox or email > sign-in to respective accounts and click save. It is advisable that you upload the backup to cloud or to email as after formatting you will lose all data on your phone.
After factory reset, install app again > press the Restore button > Select backup file / download and select the backup file > Restore.
 Whatsapp Backup
Update Whatsapp app and make sure you are on the latest version.
Open Whatsapp > Menu > Settings > Chats and calls > Chat backup
Tap on Google drive and set the backup frequency
select the Google account you will  backup your chat history to. If you do not have a Google account, tap Add Account when prompted.
Tap on Backup Over to choose the network you wish to use for backup and start backup
After Factory reset, install the app again. After the mobile number verification, it will prompt you to restore the backup. Select restore and all your chat history will be restored to your phone.
Contacts Backup and other data like Calender, App data Backup
On your phone, go to Settings > Accounts & sync.
Under Accounts, and tick mark "Auto-sync data". Next, tap on Google. Now, tap on the Gmail ID you used to sign-in.
Here, you can turn on all the options so that all your Google related information gets synced to the cloud. This includes your contacts, app data, calendar events, Google Fit data and more.
After Factory Reset, when you sign-in to your google account, all your Contacts, Calender and other data will be restored.
Photos & Videos Backup
Download and sign-in to Google Photos and set Upload size to High-quality. Google provides free unlimited storage at reduced file size.
Go to Settings > Backup and Sync > Choose folders to backup and select folders on your device you wish to backup and upload.
As uploading photos and videos consume much data, you can simply connect your device to your PC via USB cable and backup all your photos and videos including screenshots, downloaded images etc.
After Factory reset, copy your media files from computer or download from Google Photos if you wish to.
After all the backups are done (as steps are shown above) go to phone settings > Backup and reset > Check backup my data and select Google account > Tap on Factory data reset > Reset the phone.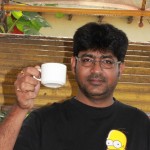 Share this: