How to save battery life on your Android smart phone? Everyone is worried about battery life of their smartphone, but very few know exactly what drains your battery? There is not 1 factor draining your battery, there are many. Here you will find reasons for battery drain and solutions to improve battery life on smartphone.
Ideal situation for everyone is, to charge your phone in morning and it should last till you reach home at night, Right? now how to achieve that? For that first you need to know, what are the reasons for fast drain of your battery?
Reasons for battery drain.
Battery Capacity compare to screen size & resolution (small battery with Big screen).
Standby time. (the rate at which battery drains when screen is off)
Mobile Data
WiFi
GPS
Screen On time & Screen Brightness
Bluetooth
Animated wallpapers & widgets
Vibrating alerts
Continues syncing
Android OS & latest app versions.
Number of apps running in background.
These are solution to save battery.
Buy a Smart phone with Battery capacity of minimum 2000 mAh for 720p HD screen with below 4.5 inch of screen size. Look for more than 2000 mAh capacity for larger screen size & Full HD or Quad HD smart phones. Larger the screen size consumes more battery.
Check the standby time specified in product description. If you already own a smart phone and want to check, check how much battery % drains during 8 hours of night time. Less than 7 % is better result, in simple words 1% or less battery drain in 1 hour is ideal when screen is off. (if it drains more, will solve it in next steps as it may be because of apps on your phone)
Use Mobile data only when needed, though it is not practical solution in today's world of communication where your emails & WhatsApp are continuously getting notifications. You can use 3rd party apps to get best out of your battery.
Turn off WiFi when not in use, continues search for WiFi drains battery.
Turn off GPS when you are not using Maps. GPS also drains battery by searching & keeping connection with GPS Satellites.
Go to settings > Battery you will find which app uses more battery. "Screen" will be in Top 3 list. Always keep Screen Brightness on Auto mode, if Auto Brightness sensor is not available on your phone then keep brightness at minimum but visible to you. This will prevent battery drain a lot. Remember the more time your phone Screen is on, the more battery it consumes.
Switch off Bluetooth when not needed, searching for other Bluetooth devices also drains battery.
Do not use animated wallpapers. They add colours & liveliness to your screen but at the same time drains battery. Keep minimum number of widgets on your home screen. Every time you switch on your screen, these widgets use power to update latest information.
Do not use vibrating alerts unless you are in a meeting or a place where you need to silent your phone. Power to vibrate your phone also comes from battery and if you have kept vibrating alert for notifications & calls, it will drain battery very fast.
Continues syncing is, searching for latest information continuously in background like email, WhatsApp, other chat notification and 3rd party apps notification. Syncing uses data and data uses power. It is not advisable to stop continuous syncing but if you can stop, it saves battery. You can use 3rd party battery saving app to stop syncing while screen is off.
Always try to update your Android OS, as newer OS is better optimized for improving battery performance. Also keep your apps updated with latest versions. In many cases latest apps consume less battery.
Delete apps which you are not using. It is always advisable to use Paid apps instead of free versions. Free apps generate online ads on your screen and they always look for new ads every time you open which consumes battery. Paid apps do not have ads. Remove unwanted apps regularly. Games are battery eaters. More games you play, more your battery drains. Even some apps & games run in background to give you notifications. Always Turn off Notifications for games by going to app settings.
Here are some of the "battery saving" apps which can prevent your battery from draining fast.
Have a Full day battery.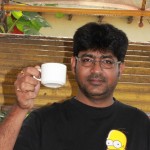 Share this: