Security is must everywhere, from home to phone. What you can do to secure your phone? There is so much data on your phone like Contacts, Photos, Videos, Files, copies of important documents etc. Let's discuss how to secure Android Phone & Data.
How valuable is your phone?
Well, it depends on how costly is your phone & what you store on your phone. Think for a minute that your phone is stolen, and your mind will recollect what important things were there on your phone. If you take some precautions, everything can be saved, Yes EVERYTHING.
Secure Data
As this article is dedicated to Android smart phones, all your contacts are saved on your Google account (except if you are Not using Data or WiFi and Don't sync your phone regularly). When internet is active all your data is automatically synced to respective accounts / apps. So Contact Backup problem is solved. You can recover all your contacts from Gmail. For Message backup you can install third party apps like Super Backup and save backup on your Google Drive or send it to email.
For Photos and Videos, take regular backups or use Cloud storage like Dropbox or Google Drive or any other cloud app which supports backup of photo & video. I personally use Dropbox. You get option of "When to upload", you can set upload via WiFi or Mobile Data (if you have unlimited plan). All your photos and videos will be automatically saved on cloud storage.
Documents are also saved on your device like email attachments, project reports, presentations, notes etc. These documents also can be saved on cloud storage. You can use 3rd party app like Evernote to save notes, reminders etc.
Tips & Tricks to Secure your Android Phone & Data
1. Always keep Lock Screen Password / Pin so that unknown people can't see what's on your phone.
2. Install 3rd party app like AppLock to secure your Gallery & other apps from unwanted access.
3. Install "Android Device Manager" and activate it by giving Administrator Rights. You can Lock, Ring and Wipe data on your phone remotely.
4. Do Not install apps / games from unknown / untrusted sources.
5. Install Anti-virus / Anti-malware app if you download apps from unknown / untrusted sources.
6. Do Not join unsecure / unknown networks, they might steal your data.
7. Setup Storage Encryption.
8. Setup Sim Card Lock.
9. Always keep IMEI number of your phone and original invoice handy (in case phone is stolen).
10. You can install 3rd party apps to secure your phone from theft, but if thief is smart enough to format your phone, none of these apps will work.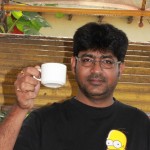 Share this: