Google's latest mobile operating system Android 6 Marshmallow has already started rolling out to some devices including Nexus phones. It comes pre-installed on Nexus 6P and Nexus 5X and an update is already out for other Nexus devices. So are you confused about – "will your device be getting latest update or not?" We have listed following devices based on official confirmation and rumors from trusted sources, check if your device is listed or not.
List of devices getting Android 6 Marshmallow update.
Google Nexus
Nexus 6P (pre-installed)
Nexus 5X (pre-installed)
Nexus 6
Nexus 5
Nexus 7 (2013)
Nexus 9
Android One devices
Micromax Canvas A1
Karbonn Sparkle V
Spice Dream Uno
Lava Pixel V1
Samsung
According to a report on SamMobile, following Samsung devices will be getting Android 6 Marshmallow update, you can check more details with model number on SamMobile.
Samsung Galaxy S5
Samsung Galaxy S5 Neo
Samsung Galaxy Note 4
Samsung Galaxy Note Edge
Samsung Galaxy Note 5
Samsung Galaxy S6
Samsung Galaxy S6 Edge
Samsung Galaxy S6 Edge +
HTC
HTC tweeted official list of devices getting Marshmallow update.
HTC One M9
HTC One M8
HTC One M9+
HTC One E9+
HTC One E9
HTC One ME
HTC One E8
HTC One M8 EYE
HTC Butterfly 3
HTC Desire 826
HTC Desire 820
HTC Desire 816
Motorola
Motorola has confirmed list of devices getting Marshmallow update in a blog.
Moto X (2015) Pure Edition (3rd gen)
Moto X (2015) Style (3rd gen)
Moto X (2015) Play
Moto G (2015) 3rd gen.
Moto X (2014) Pure Edition in the US (2nd gen)
Moto X (2014) in Latin America, Europe and Asia2 (2nd gen)
Moto G (2014) and Moto G with 4G LTE2 (2nd gen)
DROID Turbo
Moto MAXX (2014)
Moto Turbo (2014)
Sony
Sony, on a blog, listed following devices to get Marshmallow update.
Sony Xperia Z5
Sony Xperia Z5 Compact
Sony Xperia Z5 Premium
Sony Xperia Z4 Tablet
Sony Xperia Z3+
Sony Xperia Z3
Sony Xperia Z3 Compact
Sony Xperia Z3 Tablet Compact
Sony Xperia Z2
Sony Xperia Z2 Tablet
Sony Xperia M5
Sony Xperia C5 Ultra
Sony Xperia M4 Aqua
Sony Xperia C4
Huawei
Huawei has published list of devices getting Marshmallow update.
Huawei Honor 7
Huawei Honor 7i
Huawei Honor 6 Plus
Huawei Honor 6
Huawei Honor 4X
Huawei Honor 4C
Huawei G8
Huawei P8
Huawei P8 Max
Huawei Mate S
Huawei Ascend Mate7
Huawei Ascend G7
Huawei G7 Plus
Huawei MediaPad X2
LG
A report on gforgames suggest that LG is working on Android 6 Marshmallow update for LG G3 and LG G4, but there is no official confirmation from company yet.
Asus
Asus, on its forum, officially announced following list of devices to get Android Marshmallow update.
PadFoneS (PF500KL)
ZenFone 2 (ZE550ML/ZE551ML)
ZenFone 2 Deluxe / Special Edition (ZE551ML)
ZenFone 2 Laser (ZE500KG/ZE500KL/ZE550KL/ZE600KL/ZE601KL)
ZenFone Selfie (ZD551KL)
Oneplus
Oneplus team updated on forums about upcoming Marshmallow update. Oneplus One will be getting Cyanogen OS update based on Marshmallow in first quarter of 2016. The Oneplus 2 (Oxygen OS) will also be updated in Q1. No time frame is provided for update on latest device Oneplus X.
We will update you when we get list of devices (other than listed here) getting Android 6 Marshmallow update. Can you see your device listed above? Do share your thoughts in comments below.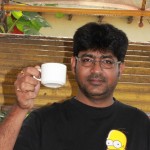 Share this: