Mr.Mukesh Ambani, Chairman & Managing Director of Reliance Industries Ltd., announced JioPhone – A Feature Phone with 4G VoLTE support at 40th Annual General Meeting on 21st July 2017. Introduced as "India ka Smartphone", the JioPhone will be available at an effective price of Rs.0 (Free), but buyers will have to pay a refundable deposit of Rs.1500 for the device. Let's have a look at some major highlights of the event and features of the Phone.
JioPhone availability
Jio Phone will be available for testing from August 15 for testing in beta and pre-booking starts on 24th August 2017 from the MyJio App, Jio Offline Stores and JioPhone website (which is still under construction at the time of writing this). The Feature Phone will be available for FREE, but you have to pay a refundable deposit of Rs.1500 per device which is refundable after three years on returning the Phone. Pre-booked phones can be purchased from September on first come first serve basis.
JioPhone Plans
Jio has introduced JioPhone Exclusive plans like Rs.153 per month, Rs.24 for two days and Rs.54 per week. Users can also opt for Rs.309 per month plan where they can avail support for mirroring JioPhone screen on a TV via a JioPhone TV cable to watch multimedia contents from JioTV or JioCinema apps.
Rs.153 Plan includes Free Unlimited Voice Calls, SMS (100 per Day) and unlimited data (500MB per day at high speed) along with Jio Apps.
Rs.54 Plan includes Free Unlimited Voice Calls and SMS (100 per Day) for a week.
Rs.24 Plan includes Free Unlimited Voice Calls and SMS (100 per Day) for two days. Awaiting more details on how much data will be available to use under Rs.54 & Rs.23 Sachet Pack plans.
Rs.309 Plan also offers Free unlimited Voice calls and SMS (100 per Day) along with unlimited Data (1GB per day at high speed).
JioPhone Features
JioPhone will run on KaiOS, a forked version of Firefox OS. The phone will support an app store and comes preloaded with browser and apps like Jio App bundle. It might come preloaded with Facebook and YouTube. JioPhone does not support Whatsapp, but as the phone is based on KaiOS, we might see WhatsApp app available in future. Alcatel has recently launched a basic phone – Alcatel Go Flip based on KaiOS. The JioPhone is said to come with 2000 mAh battery, 512MB RAM and 4GB internal memory which can be expanded further using microSD card.
Jiophones are Made in India by Foxconn. It has 2.4-inch QVGA display and Alphanumeric Keyboard with four-way navigation key and Flashlight button. Jiophone supports Dual Sim (4G VoLTE) cards with a separate slot for microSD card. The phone also supports Voice Commands; you can watch the demonstration at Reliance AGM Live Video on YouTube. Other features include Headphone Jack, Torchlight, Panic Button and FM Radio. In Future, the company will also add NFC support to allow UPI payments, Tap and pay payment solutions with linked Bank Account.
Mukesh Ambani pointed out "There are 78 crore mobile phone users in India. However, in this 78 crore, there are more than 50 crore feature phone users, who have been left out. They can neither afford the cheapest LTE smartphone, nor the exorbitant cost of data." He added "Data is the oxygen of digital life, and no Indian should suffer because of unaffordability, to accomplish this, the company needs to deliver on three pillars – connectivity, data affordability, and device affordability. Jio is a Data strong Network built for the Internet from the ground up."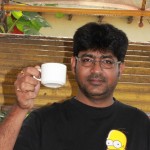 Share this: