Xiaomi revealed improved MIUI 7 which will be available from August 24 in BETA. MIUI is 5 years old and it was first launched in August 2010 for Nexus One device. Today MIUI supports 48 different smartphone models and 480 MIUI ROMs build by developer community. Xiaomi's first Mobile Mi 1 was launched in August 2011 with MIUI V2. MIUI BETA updates are available every Friday and till date in last 5 years MIUI has received 250 updates. MIUI 7 brings improvements over MIUI 6 like New Themes, Better battery performance, Fast opening apps and many more.
MIUI 7 – System UI
With MIUI 7, 4 new different System UIs introduced like Rosé, Pink Blush, Ocean Breeze and High Life. 7 free themes officially release for MIUI 7, you can download from here. There are more than 15000 themes available for MIUI to change icons, menus and other graphics. Xiaomi also announced colorful Mi 4i Limited Edition in Yellow, Blue and Pink colors and these all will be available from August 25, on Mi.com.
MUSE
Muse is MIUI Theme Design Tool, it helps designers, developers to create new advanced MIUI themes. With muse designers can create lock screen animations, Live streaming data on Lock screen and more. Some themes are already launched in Theme store like Mech Warrior, Howzat and Weather theme.
Faster Response Time
MIUI comes with heavy animations and rich transitions which affects and slows down the performance of system like in opening and closing app. MIUI 7 optimizes the System response time by 30%. Check this video for comparison between MIUI 6 and MIUI 7 performance in opening and closing apps.
Mute Notification
This feature allows users to mute app notifications directly from lock screen. Thus you can get rid of app notifications which are not important to you.
Improved Gallery
MIUI 7 brings Face detection feature in photo gallery and sorts pictures of people so that you can easily find an old picture of a particular person or pet without scrolling through your full album.
Child mode
This feature restricts apps and other content on your phone to be visible to your child. You can pre-set apps and other permission in Child Mode so that your child will be able to access the only that apps, games you gave permission.
Auto Do Not Disturb
Auto DND feature when connected to Mi Band automatically detects that you are asleep and mutes your handset.
Visual IVR service
This feature allows users to navigate IVR menus of over 50 services like Railway enquiry, Banking etc. This is very useful as users do not need to listen to all options, they can view the options menu on screen and select, it saves more time.
Reduced data usage & Better battery life
This feature of MIUI 7 controls and restricts background apps from consuming data and it will help in increasing battery life. Xiaomi said battery life will improve 10% compare to MIUI 6. Xiaomi also added Data Saver feature which uses Max Compression Technology by Opera to reduce data usage by 50%. This feature works across several apps like Instagram, Facebook and others.
Daily Lockscreen Wallpapers
This feature automatically changes your lock screen wallpaper daily and adds High resolution images licensed by Xiaomi. Another feature also lets you change your lock screen wallpaper daily from your gallery.
Smart SMS Filter & Quick OTP
Smart SMS filter collects and combines service messages like from e-commerce, banking and promotion etc. and move them in to a single tab which prevents your SMS inbox from getting cluttered. Quick OTP feature has been integrated and helps users to copy only OTP code from message so that there is no pain while doing online transactions.
Showtime
This is one of the notable features in MIUI 7 which allows users to record 5 second short video loop. If both users are on MIUI, when you call your friend, the Showtime will play that loop on your friends screen.
MIUI 7 Beta version will be available for Redmi 2, Redmi 1s, Mi 4i, Mi 4, Mi 3, Redmi Note 3G and Redmi Note 4G from 24th August. Register yourself on Mi Forums to get access to MIUI 7 Beta.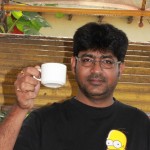 Share this: