Service Center List – Mobile Phone
In this article you will find service center list (India) of more than 35 Mobile Phone Manufacturers. This page will become handy to all Smart Phone owners in India as visiting only this page will get you to list of all service centers. Don't forget to Bookmark (Ctrl + D) this page. Following are list of Mobile companies selling their products in India in alphabetical order. Visit link given with every Brand to search service center near you. Missing details will be shown as "Updating…" If you find missing detail links, do post them in comments below, it will be highly appreciated. Do SHARE this page with your friends.
Mobile Phone Service center list with Customer care No. and email.
Clicking on the Brand Name will open their official website. (Updated on 17.10.2015)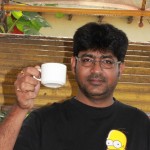 Share this: