HMD Global has relaunched the most popular feature phone – Nokia 3310 (WH-108) with minimal design changes at MWC2017. The feature phone was launched back in September 2000 being one of the most successful phones with 126 million units sold worldwide. The 2 iconic features of the original Nokia 3310 were Long lasting battery and durable construction.
The new Nokia 3310 will be available in a Single sim and Dual sim variants with just 2G network support. It also comes in 4 colours – Warm Red & Yellow with a gloss finish and Dark Blue & Grey with a matte finish.
Talking about the design, there are minimal changes compare to original Nokia 3310. It has push buttons with an iconic shaped design with 2.4" QVGA curved display with a polarized layer for better readability in direct sunlight. There's a 2-megapixel rear camera with LED flash.
The device runs on Nokia series 30+ Operating system and comes with 16 MB internal memory with MicroSD card support for up to 32GB. It also comes with legendary Snake game. Connectivity features include 3.5mm audio jack, MicroUSB 2.0 port, Bluetooth 3.0 with SLAM technology and it also has FM Radio.
The Nokia 3310 packs 1200 mAh removable battery which can give talk time of up to 22 hours. The company claims standby time of up to 25 days. The feature phone will be available in Q2 2017 priced at 49 Euros (US $52 or 3500 INR).
Nokia 3310 Specifications
– 2.4-inch QVGA curved colour display
– Nokia series 30+ OS
– Size: 115.6 x 51 x 12.8mm
– 16 MB internal memory
– MicroSD card support up to 32GB
– 2-megapixel rear camera with LED flash
– Single Sim and Dual Sim variants
– Network: 2G (GSM 900/1800 MHz)
– FM Radio, MP3 Player
– Bluetooth 3.0
– MicroUSB 2.0
– 1200 mAh Battery
Watch Nokia 3310 Official Video
https://www.youtube.com/watch?v=3hlhjGMWpYg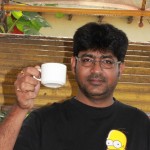 Share this: