Samsung Electronics today announced the flagship Galaxy devices, the Samsung Galaxy S7 and Galaxy S7 Edge, at MWC2016. Both the smartphones sports similar metal + glass design as seen on Galaxy S6. Samsung has added some new features to the S7 family including water resistant and dust resistant (IP68 certification), higher battery capacity and Dual Pixel sensor.
The design is similar to its predecessor, Galaxy S6, but due to the larger capacity battery, both the Samsung Galaxy S7 and Galaxy S7 Edge are slightly thicker and heavy compared to Galaxy S6 and Galaxy S6 Edge. The Galaxy S7 sports 5.1-inch (2560 x 1440) display whereas the Galaxy S7 Edge sports 5.5-inch (2560 x 1440) display. Both the devices sport a Super AMOLED, Always-On Display which allows users to take short, quick peeks at basic information like the time, calendar or notifications without touching or waking the screen. Always-On Display intelligently turns off when your phone is tucked away in your pocket or purse and out of sight.
Both, the S7 and S7 Edge will come either with Snapdragon 820 or Exynos 8890 depending on markets. On the storage front, there are 2 variants for both devices, 32GB and 64GB. Samsung has added microSD card slot that was missing on S6 and it supports up to 200GB memory.
The Samsung Galaxy S7 and Galaxy S7 Edge runs on Android 6.0 Marshmallow with TouchWiz UI on top. The Galaxy S7 packs 3000 mAh battery while the Edge variant packs 3600 mAh battery. It supports Fast Charging on both wired and wireless (WPC and PMA). Samsung has introduced innovative Dual Pixel 12-megapixel sensor on the rear camera with f/1.7 aperture and 5-megapixel front camera with same f/1.7 aperture.
In US pre-orders starting at 8:00 a.m. EST on February 23. AT&T, Sprint, T-Mobile, U.S. Cellular and Verizon Wireless will carry the Samsung Galaxy S7 and Galaxy S7 edge in stores beginning March 11. Samsung is offering a Free GearVR powered by Oculus, plus a 6-game bundle–an estimated worth $150. The Galaxy S7 will be available in Black Onyx and Gold Platinum. The Galaxy S7 Edge will be available in Black Onyx, Gold Platinum and Silver Titanium.
Samsung Galaxy S7 and Galaxy S7 Edge Specifications
Samsung Galaxy S7
Samsung Galaxy S7 Edge
5.1-inch Super AMOLED
5.5-inch Super AMOLED
2560 x 1440, 577ppi
2560 x 1440, 534ppi
Android 6.0 Marshmallow
Android 6.0 Marshmallow
2.3 GHz Octa-core Exynos 8890 / 2.1 GHz Quad-core Snapdragon 820
2.3 GHz Octa-core Exynos 8890 / 2.1 GHz Quad-core Snapdragon 820
Mali-T880 / Adreno 530
Mali-T880 / Adreno 530
4GB LPDDR4 RAM
4GB LPDDR4 RAM
Dual Pixel 12MP (f/1.7) rear camera with Smart OIS
Dual Pixel 12MP (f/1.7) rear camera with Smart OIS
5MP (f/1.7) front camera
5MP (f/1.7) front camera
32GB / 64GB
32GB / 64GB
MicroSD card support up to 200GB
MicroSD card support up to 200GB
3000 mAh Battery
3600 mAh Battery
Fast Charging, Wireless Charging
Fast Charging, Wireless Charging
WiFi 802.11 a/b/g/n/ac (2.4/5GHz), MIMO,Bluetooth 4.2 LE, ANT+, USB 2.0, NFC, GPS
WiFi 802.11 a/b/g/n/ac (2.4/5GHz), MIMO,Bluetooth 4.2 LE, ANT+, USB 2.0, NFC, GPS
Accelerometer, Proximity, RGB Light, Geo-magnetic, Gyro, Fingerprint, Barometer, Hall, HRM
Accelerometer, Proximity, RGB Light, Geo-magnetic, Gyro,
Fingerprint, Barometer, Hall, HRM
142.4 x 69.6 x 7.9mm
150.9 x 72.6 x 7.7mm, 157
152g
157g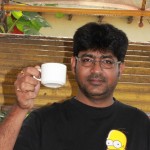 Share this: