Indian Smartphone manufacturer, Wickedleak, has entered personal mobility market with the launch of HoverX Hoverboard. The self-balancing scooter comes with an 8-inch wheel and it is priced at Rs.31990 exclusively on their website.
The HoverX is made from the combination of Scratch Resistant ABS and PC (Polycarbonate) Thermoplastic materials and weighs 11.7-kilogram which can accommodate riders up to 100kgs. It has 4400 mAh Samsung Li-ion battery that charges in 2 hours. On a single charge, it can give a mileage of up to 20km at a speed of 12-15km per hour.
HoverX Hoverboard – Technical Specifications
Build: ABS + Polycarbonate
Weight: 11.7kg
Battery: 4400 mAh with Battery indicator
Range: up to 20kms per charge
Speed: 12-15km/h top speed
Tyre size: 8-inch Solid Elastic
Max load: 100kg
Max climb capacity: 20 degree
Gyroscope and Gravity Sensor
Bluetooth Speaker
The Pedals are made of Soft Rubberized material which enhances the grip and control. With HoverX's advanced sensors under the pedals, you can easily move around with just a little pressure on it. The HoverX also comes with an integrated Bluetooth speaker to connect with your smartphone to enjoy music on the go. It comes with embedded processors that tap the instant feedback from the advanced sensors placed below the soft rubberized pads. Each wheel's gyroscopes and gravity sensors along with the processor keep your Balance intact. This makes HoverX the smartest way to Travel.
For greater stability and handling, HoverX comes with Solid Elastic 8 Inch Wheels and can move along on Roads, Pavements, Gardens, Mud or Sand. It can also climb a slope at a maximum angle of 20-degree. Wickedleak offers Free Home delivery with 1-year service warranty and a 7-day money back guarantee. So are you planning to buy one?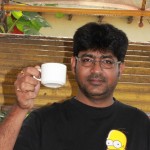 Share this: