Mi Band
Xiaomi introduced Mi Band in India on first time on 5th May via Flash sale. Mi Band is fitness tracking device, not a complete package but it does what it is made for. Is it worth the price? Let's find out in Full Review.
Build
It is made of poly-carbonate body and an aluminium top which has chamfered edges around it. It has capsule shaped body and fits firmly in silicon band. It weighs just 5 gram without band and with band total weight is 14 gram only. On Mi Band there are 3 LED lights and color of which can be set from Mi Fit App. Bands are available in different colors which is a good option as this silicon band is of average quality and catches dust easily. Thanks to IP67 certification, Mi Band is water proof. You can wear it even while bathing but I have not tried it. Band is made of hypoallergenic silicon so it is unlikely to irritate sensitive skin.
Features
You need to install Mi Fit app on your phone to pair and sync data from Mi Band. It tracks your Walking, Running and sleep activity. Initially it was not possible to share your fitness data to any other app except Mi Fit, but recently Mi Fit added support to sync and share data with Google Fit. How it performs tracking? Well in my case it did really good job. Only con I found while tracking my walk and run is, if you are driving Motor cycle, it counts jerks as steps which is bit annoying but I can't expect much from device which is priced at just Rs.999. One more bug I found and many users had same problem that it does not count your sleep when you take a nap in day time. It might get fixed by future software updates. If you own Xiaomi device with Android 4.4 and above, you can use your band to unlock your phone without entering password or pattern. It did work on my Oneplus One with CM12 but not exactly same as it works with Xiaomi devices.
Mi Fit app (download from play store)
You can control following things from your Mi Fit App.
Changing LED light color
Unlocking your phone
Set alarm to wake you up in morning by soft vibration
Set vibration to band while receiving call
Set activity stats notification
Find Band from app by vibrating band if it is in Bluetooth range.
Set goals for your activities.
You don't need to keep it connected with your phone via Bluetooth. Whenever you want to watch your data, just pair it and sync it. I tested it for almost 15 days with always connected to my phone via Bluetooth. I did not found any battery drain on my phone due to continues Bluetooth connection ON. Battery life of Mi Band is exceptionally good. With just 41 mAh battery Xiaomi claims to have 30 days lasting battery, but in my testing it can easily last up to 45 – 50 days on single charge.
Compatibility
Mi Band requires Bluetooth 4.0 and compatible with any android device with Android 4.4 and above. For Phone Unlocking feature to work, it requires smartphones with MIUI or Android 5.0 and above. For iPhone models it is compatible with iPhone 4s and above running iOS 7.0 and above.
Final Words
It is very good accessory for the people who are concerned about their fitness and want to track their basic activities like steps counting and sleep patterns. It is really affordable device compare to other fitness bands in market. To sum up my review in one sentence, "Mi Band is simple, useful & affordable fitness tracker."
---
Buy Mi Band from Amazon, click here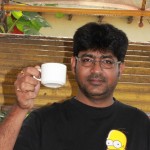 Share this: