After very successful YU Yureka, Yuphoria is second product from YU. USP of both Yureka and Yuphoria is Cyanogenmod OS which gives almost stock Android experience with additional tweaks. Price tag of Rs.6999 is damn aggressive strategy adapted by YU. I didn't thought of getting device in First Flash Sale on 28th May, 2015 but luckily I was successful in buying one. I am using this device since 5th June (when It was delivered) and this is my review of YU Yuphoria after using it for 10 days. I have been using this device as my primary phone with 2 Sim cards on 3G as well as on WiFi. I have not tested it on 4G.
YU Yuphoria Specifications
5" 720p HD display with Gorilla Glass 3
1.2GHz Quad core Snapdragon 410 (64 bit)
2 GB RAM
16 GB internal storage
Memory card support up to 32GB
Android 5.0.2 Lollipop, Cyanogenmod 12
8MP rear camera + 5MP front camera
Dual Sim with 4G support on both sim
LTE TDD B-40(2300MHz) B-38(2600MHz)
LTE FDD B-20(800MHz) B-3(1800MHz) B-7(2600MHz)
2230 mAh Battery
Yuphoria is available via Flash sales exclusively on Amazon.in. Click here to register for Flash Sales
Whats in the box
In box you get regular stuff like Yuphoria device, Battery, Charging adapter, USB cable, User Guide, Warranty card and a free screen guard.
Design and Build
Yuphoria comes in 2 color variants, Buffed Steel and Champagne Gold. Sadly in first 3 Flash sales only Buffed steel variant was sold on Amazon. Yureka is PERFECT sized phone in my opinion with 5 inch display and Metal around sides which gives it Premium look. Camera design is, as they say, inspired by Rings of Saturn and it gives unique look to the camera and whole back panel. Though Yuphoria has Metal on sides but back panel is made of plastic which can be opened to insert Sim card, Memory Card and Battery.  Dimensions of device are 142.38 X 72.96 X 8.2 mm and it weighs 143g with battery. Over all it has good build quality.
Display
Yuphoria has resolution of 1280 X 720 which comes to ppi of 294. Navigation buttons at the bottom are part of the display.  It has good viewing angles and images look crisp, display produces good colors and watching media and game play has been very good experience. Though it supports Full HD 1080p video playback but YouTube video resolution is limited to 720p only.
Software & User Interface
YU Yuphoria runs on Cyanogenmod 12 OS based on Android 5.0.2 and there are many features to talk about if you are new to Cyanogenmod.
Dialer has integrated Truecaller which helps you to identify unknown numbers and spam callers.
Boxer email client, where you can configure your Yahoo, Hotmail and other email accounts. It provides gesture support to Delete, Archive, Mark as Spam etc.
Privacy Guard to manage which apps have access to your personal data.
Themes app lets you download and install various themes to your phone.
Protected Apps feature lets you add pattern to open certain personal apps just like AppLock.
Many other setting by which you can customize Home screen Scroll Effects, Icon Labels, Grid size, Drawer settings, App sorting, large and small Icons etc.
You can add Users to enable different user profiles and app access so that you can share your phone with kids without worrying about your important data loss.
System Profiles to set different profiles based on your Home, Work and Night mode where you can set WiFi or Bluetooth Triggers to activate desired profile.
Double-tap to wake and Double-tap to sleep gestures are also supported.
User Interface is smooth thanks to 2GB RAM. I did not found any Lag in Multitasking also. Gaming performance with Asphalt 8, Dead Trigger and other casual games is very good. If there are many apps running in background and start playing Heavy Graphic games, I found minor frame drops in Asphalt 8. Overall its very smooth UI. It has some proximity sensor issue during calls. If Double-tap to wake & sleep gesture is enabled, during incoming call, contact details are not automatically displayed on screen (screen stays blank), I need to press power button to know who is calling. After disabling "Double-Tap to Wake & sleep" I did not found this issue.
Storage & Apps
Yuphoria comes with 16GB internal storage and on first boot you get around 10.90GB storage available free. It also supports micro SD card up to 32GB. You CAN NOT set external SD card as default storage for app installation but some of the apps can be moved to SD card. Sadly it does NOT support USB OTG now but I hope that it will be available in future software updates.
Benchmark Results
For all you Synthetic benchmark Fans, these are the test results.
Camera
I did all my testing in "Auto Mode" with 8MP (4:3) resolution. For capturing 16:9 it goes down to just 2.1MP. It provides as many as 27 filters to choose from including Auto Mode. These are the pictures of Camera Interface.
8MP rear camera produces good pictures in outdoor in natural sunlight but struggles in low light. Indoor in bright light conditions it can take decent pictures and while shooting in Artificial light indoor it did gave better pictures. In Low light Indoor I found noise in pictures. 5MP front camera can shoot very good pictures in bright light conditions and in indoor artificial light. Rear camera can shoot videos in Full HD 1080p and the quality is decent. It also supports Slow Motion video recording at 60fps on 720p and 90fps on 480p resolution. Front camera can record videos up to 1080p but video recording is not that great.  Check pictures taken in day light outdoor & indoor and indoor artificial light using rear camera.
Battery
I tested Yuphoria with 2 sim cards and always on WiFi and 3G data ON. It gave amazing battery life with around 4 hours of SOT (Screen On Time) and lasted for Full day (moderate usage) with 10 – 18% battery left at the end of the day at almost all day. Standby time is also great as I tested for 2 days with minimal usage and battery lasted for almost 2 days with 2 Sim cards and WiFi / 3G ON all the time. Yuphoria supports Quick charging with 0 to 50% charge in about 45 minutes.
Speaker & Headphone volume
Speaker volume is loud and clear even while talking on calls. Audio via headphone is good but I may be wrong here as I am not a person who listens to music regularly via headphones, sound output was loud and clear but not as good as we find on High End devices. Headphones provided in the box are of good build quality.  One thing I found annoying is Ring volume (while incoming call) is lower than Music playback volume. I tried with many different ringtones but it did not solve the problem. Don't misunderstand me, Ring volume is loud but not as loud as Music playback volume.
Pros
4G support on Both sim cards
Camera
Stock Android experience
Quick Charging
Design & Build
Cons
Proximity sensor issue
No LED Notification Light
USB OTG not supported
Conclusion
For the price of Rs.6999, Yuphoria is real value for money Smart Phone if you overlook some of the cons. It has very good build and design under 10k budget. You will find other smart phones like Xiaomi Redmi 2, Coolpad Dazen 1, Lenovo A6000 plus, Moto E (4G), in same price range. Yuphoria & Lenovo A6000 plus share almost same hardware specifications with price difference of just Rs.500 but Yuphoria has very good in-hand feeling due to compact size and Metal on all sides. I will definitely suggest Yuphoria as it packs decent specifications for low price.
---
Follow SmartGizmo on
---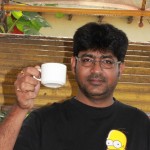 Share this: