No matter what Smartphone you are using, an expensive flagship device or cheap budget phone, you may not be able to enjoy it completely unless you have some really useful apps installed. I've already posted Useful Android Apps"Apps to keep Android Device Smooth and Healthy", if you haven't read it, check now.  Though apps are a personal choice, I am sure you will like most of the apps listed below. After installing and playing around many apps I have sorted these 13 most useful Android apps.
 

13 Most Useful Android Apps
1. SMS Backup & Restore
It is a simple app that backs up and restores your phone's text messages. It's really painful to recover sms while phone is lost, broken or even when you upgrade to new device, here this app will be a boon to many. The backup is created locally on the phone by default unless you configure it to upload to Email, Google Drive or Dropbox. While restoring, you only need to make it the Default SMS app. After the Restore completes, you need to switch to your default messaging app. (Download)
2. MyVideoDownloader for Facebook
Best app for downloading Facebook videos. app permits a user to download the uploaded, tagged and shared videos at a high speed. It requires Android version 2.3.3 or higher. (Download)
3. BTmono
BTmono app lets you stream your music to a mono Bluetooth headset of your choice just as you would be able to with a stereo BT headset.  So, if you're a hater of wires, then this should definitely serve as an attractive alternative. It is available for free and there is premium version too. First try free app, if it works with your device, then go for premium. (Download)
4. Google Photos
Best Photo Backup app for android. You get two options for backing up your photos: High-Quality and Original resolution. The "High-Quality" option gives you free, unlimited storage, but your photos must be 16 megapixels or less, and video must be 1080p resolution or lower. While in the Original resolution, photos are saved in limited 15GB free storage you get with gmail account. (Download)
5. Buffer: Social Media, Twitter
Manage and post to your all social media accounts (Twitter, Facebook, Google+, LinkedIn!) from one app. You can use it on desktop browser too. Features include  Scheduling posts, Analysis and manage multiple accounts. (Download)
6. IF by IFTTT
Create simple connections between apps like Facebook, Dropbox, Instagram, Twitter, and Gmail, as well as devices like your Nest Thermostat, Fitbit, and Philips Hue lightbulbs. IF Recipes run automatically in the background. Create powerful connections with one simple statement — if this then that. For example: If I post a picture on Instagram, then post it on my Twitter. (Download)
7. Google Translate
Best Translation app by Google. You can type and Translate in 90 languages. Use your camera to translate text instantly in 26 languages. There is also support for Two-way automatic speech translation in 40 languages. (Download)
8. Khan Academy
Khan Academy is a free educational app that supplements the Khan Academy website and The Khan Academy YouTube channel. There are  Over 10,000 videos and explanations at your fingertips in math, science, economics, history, and more. (Download)
9. Money Lover – Money Manager
Money Manager can track your daily expenses, budgeting and planning savings. App features include Expense and Income tracker, Budget and Saving, Visualized reports, PIN code protection and it also has backup and restore feature in case you lost your expense data. (Download)
10. Snapseed
This Google app brings to your mobile device the power and control of professional photo editing software. Add filters to images like Lens Blur, Glamour Glow, Tonal Contrast, Grunge, Grainy film and many more. (Download)
11. Wallpapers, Icons – LINE DECO
One-stop Phone decorating app. Customize your Android phone with Wallpapers, Icons and Widgets. (Download)
12. PhotoMath
PhotoMath is the world's smartest camera calculator! Just point your camera to a Math expression, and PhotoMath will instantly display the answer. Students can use it as a tool to learn Math, while parents can use it to quickly check their kid's homework. (Download)
13. Camera51 – a smarter camera
Camera51 automatically detects and analyzes faces, scenes, objects and lines and guides you to the perfect frame in every click. App features include Auto framing, Auto selfie, Manual object selection, Multi object selection and many more. (Download)
If you are using useful app NOT listed above, do leave a comment, will try to include in my next Best Apps post.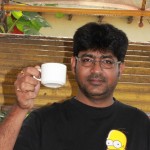 Share this: